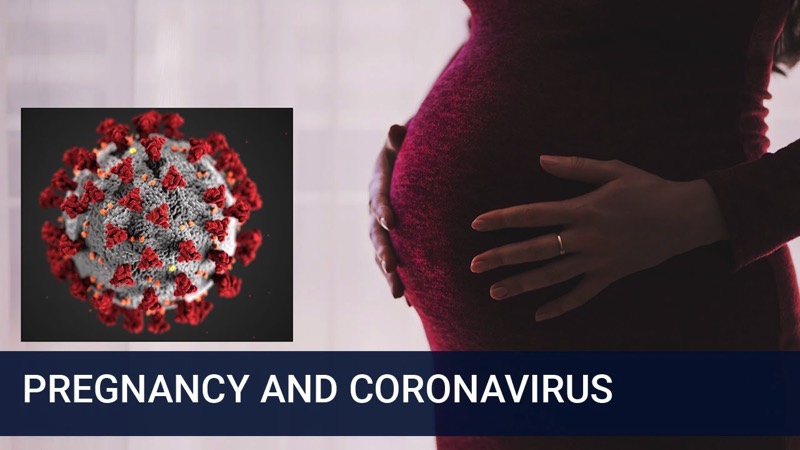 Covid-19 or coronavirus has possibly been a nightmare for all of us! With the new Omicron variant spreading all around the world, we are definitely conscious and scared as to how coronavirus is going to hit people this one. Especially, if you are a pregnant woman or have a would-be mom family member at home, you must be eager to know how Covid-19 can impact the lives of pregnant women. Not to worry as we have covered all the required information about this topic in the sections below.
What Is Coronavirus?
Although we all know about the coronavirus, here's a still brief overview of it. Coronavirus (a type of virus, that falls into the category of SARS-CoV-2), causes respiratory illness, lasting health problems, cough, cold, etc. Coronavirus can be spread through droplets as well as virus particles released into the air when an infected person either breathes, talks, sings, coughs, laughs, or sneezes. As per the researchers, hand hygiene, mask-wearing, and physical distancing are considered to be some of the effective remedies when it comes to preventing COVID-19.
COVID-19 Impact on Pregnant Women
According to the research details, we have found that people who are pregnant are at higher risks of catching coronavirus. In fact, there are also chances of developing a severe illness from COVID-19to pregnant women, as compared to others.
These infected women are also at higher risks of pre-term birth.
Also, an increased risk of other pregnancy complications.
In some cases, pregnant women may also need hospitalization, intensive unit, and ventilator support.
Now, these above complications are mostly applicable to unvaccinated women. In the case of an unvaccinated pregnant woman, both the mother and the baby are in danger.
However, if you are already fully vaccinated, then there are much lesser chances of catching a severe COVID-19 infection. Roughly, there are two-thirds of pregnant women (fully vaccinated) with COVID-19 have no symptoms at all, and also the rest number of the pregnant women who do have coronavirus symptoms have either a mild cold or just flu-like symptoms.
But, people who are pregnant as well as unvaccinated or not completely vaccinated are at an increased risk of becoming extremely unwell. Also note, pregnant women who are overweight, older, or have pre-existing medical conditions like hypertension or high blood pressure and diabetes can face serious outcomes of COVID-19.
Key Recommendations for Pregnant Women
At any stage of pregnancy, COVID-19 vaccination is highly recommended. According to scientists and doctors, full vaccinations (two doses of the vaccine) and the booster dose are surely the best and safest way of protecting the would-be mom and the baby.
Pregnant women who are still unvaccinated or not fully vaccinated must consider completing the full course of vaccination. Until that time, they can prefer limiting contacts so that there are fewer possible chances of catching or spreading COVID-19. Pregnant women who have caught COVID should also consider being mobile and hydrated as this will possibly reduce the risk of blood clots.
In addition, pregnant women with COVID-19 infection must stay active by following a regular exercise routine. What's more, it's also mentioned to follow a healthy and balanced diet. Doctors also recommend having folic acid and vitamin D supplementation during this phase. If you are planning to purchase these supplements and required medications online, then please make sure to check our online pharmacy reviews right away.
What Are Possible Symptoms of Pregnant with COVID?
The common symptoms of coronavirus on pregnant women include:
Fever or chills
Difficulty breathing, shortness of breath
Cough, sore throat
Muscle or body aches
Loss of taste or smell
Headache, fatigue
Diarrhea, nausea, or vomiting
Congestion
Runny nose
As discussed earlier, in most cases these symptoms will either be mild or no symptoms at all (provided the pregnant woman is vaccinated with both doses). Cases with mild and no symptoms are treated at home and do not require any supervision from a medical practitioner.
In case, if you are not yet vaccinated completely, please make sure to appoint your vaccine schedule at the earliest. This will reduce the chances of possible health risks to you and your baby. Nowadays, different internet drugstores provide you the facility to schedule your vaccination at the comfort of your home. Kindly beware that many online pharmacies are also running illegitimate businesses.
Thus, before you purchase any medicines from an internet pharmacy platform, please make sure to validate if the pharmacy is a legit one or if it's running a scam business. The process is extremely simple.
You are recommended to check our online pharmacy reviews where you will find plenty of reviews of authorized and legitimate pharmacies that are genuine and trustworthy.
Word of Caution
We have talked about the impact of coronavirus on pregnant women already. We have also mentioned how vaccination can be a safe and effective way to prevent infection with SARS-CoV-2. In addition, appropriate physical distancing, hand hygiene, and mask-wearing are also the key to preventing coronavirus infection.
According to several research data, the impact of the COVID-19 virus can be severe and extreme for pregnant women, provided if she is totally unvaccinated or hasn't completed both doses yet. That's why full vaccination along with the booster doses (for eligible countries) are the fruitful solution to prevent the infection.
We have also mentioned that vaccination is safe at any stage of pregnancy. Still, if you have any queries or concerns, please feel free to reach out to your health care provider for assistance.
Conclusion
Though you are vaccinated fully, you have still caught the infection of COVID and you have severe symptoms, then please do not hesitate to seek a doctor's assistance right away. Early treatments in COVID-19 infection cases will limit the risks to you and your precious baby.
We have also paid attention to all the supplements and medicines that are generally helpful for pregnant with COVID cases. Before purchasing these medications online, please go through our comprehensive online pharmacy reviews. On an overall note, please remain patient and watchful (do not become too much anxious) as mostly vaccinated pregnant women will not encounter any severe, critical, and extreme symptoms.