Those who live in developed or high-income countries are considered to be lucky. They get various government benefits and other opportunities that people living in the middle or low-income countries can only dream of. However, there is one thing that's a concern for everyone around the world today. It's the selling of poor quality medicines. The developed countries have strict policies and quality checks before anyone can sell medication. But despite all these regulations, you will still find low-quality medicines in the market. So, think about the condition in the rest of the world. You will be shocked to know that according to the World Health Organization (WHO) in the mid or low earning countries one in ten medicines that are sold are of low quality.
The consequences of taking poor quality medicines can be devastating. It will not only deteriorate your health condition, but it may also cause death. Here you will learn how poor quality medication can pose a danger to patients, how can you identify fake drugs and also know what initiatives can be taken to deal with the problem.
What are Poor Quality Medicines?
Most of us trust the pharmacist when buying medicines. We assume that the medicines have gone through various quality checks and there is hardly any chance that these may contain any contaminants. However, these assumptions are not enough. You need to be assured that the drugs you are buying are of high quality. Otherwise, your health might be compromised. The market is now full of fake medicines and you should be very careful when buying them. Poor quality medicines may contain benign substances like pollen, flour, chalk, etc. In these medicines, the active ingredient's dose may be low. Prolonged exposure to extreme temperatures is also a reason for its poor quality. Sometimes, the drugs are made fake intentionally. These poisonous medicines can put the lives of millions of people at risk. This issue of poor quality medication requires worldwide attention. Due to globalization, poor quality medications now spread worldwide quickly. You can find here how widespread it has become. These medications can be of two categories: substandard and counterfeit. Medicines that are not manufactured using the right standards are called substandard medicines. On the other hand, counterfeit medicines are those that contain toxins or incorrect ingredients. You should check the packaging of the medicine to see if it contains the right amount of active ingredient.
Impact of Low-quality Medicines
Poor quality medicines not only impact the patient but also the society as a whole. Low-quality medicine has now become a world issue. You may expect the following consequences after taking low-quality medicine:
✔ Not get treated properly
✔ Become sicker and even die
✔ Waste billions of dollars
✔ Cause pathogens to mutate and contribute to the antimicrobial resistance growth
✔ Cause mass poisoning
✔ Result in drug resistance
Antibiotics are most falsified. According to a survey, most of the substandard antibiotics are made in Saudi Arabia, Egypt, Lebanon, and Jordan. When people have a negative experience with low-quality medications, they lose faith in the health care system. It was reported that from November 2008 to February 2009, about 84 Nigerian kids died because of acute kidney failure. The reason was the presence of diethylene glycol, an industrial solvent, in the teething syrup. This contaminated product was added deliberately by a chemical dealer in Lagos.
A similar incident happened in Panama also. It resulted in the deaths of 219 people due to kidney failure that was caused by diethylene glycol poisoning. Substandard vaccines are a major concern. It has been reported several times that vaccines only contain water. In Niger in 1995, about 2500 people died because of getting falsified meningitis vaccine. In 2012, about 60 people died for drinking cough syrup in Pakistan. It was found that the syrup contained Levomethorphan that is many times stronger than morphine.
Here you can read about problems associated with substandard drugs in developing countries:
http://www.bioline.org.br/pdf?lp08038
Poor quality drugs increase the economic burden of both the individuals and the nation as a whole. About 90% of the population in the developing countries has to pay for their medications. It is expensive to take repeated courses of drugs. Watch this to learn more about the danger of counterfeit medicines.
Why Poor Quality Medicines are Made?
The main reason for manufacturing poor quality drugs is low manufacturing cost. As no strict quality regulation has to be maintained, the overall cost of production is quite low. The therapeutic ingredient that is used to make medications is expensive. Some manufacturers use replacements and thus lower the quality of medicines. Most manufacturers make poor quality medications to make more profit.
How to Detect Fake Medicines?
There are various techniques available to detect fake medicines. The simplest way is to inspect the packaging of the medicine. You should also check the shape and color of the drugs. Make sure to check the expiry date of the medicine. You can send samples of suspicious drugs to the laboratory. Handheld devices like the TruScan device can be used to test fake medicines. Counterfeit Detector device can also be used for detecting poor quality medicines. Labels with RFID chips and 2D barcodes are used by the pharmaceutical industry. A US pharmaceutical company Sproxil provides scratch panels. The customers can scratch away the scratch panel on the medicine to reveal a code. The code can be texted to the company to confirm that the medicine is not fake.
Drug costs can give a clue that the medicine is fake. Drugs that are priced too low are suspicious. You should check the holograms of the drugs before purchasing. You can now use Mobile Authentication Services (MAS) in many places to verify the authenticity of drugs at the point-of-purchase. These new technologies will be able to make it easy to test medicines even at the point-of-purchase. This way there will be less chance that customers will buy fake or poor quality medicines.
How to Ensure Good Quality Medicine?
In the "Operation Storm 2" conducted by IMPACT, it was found that counterfeit medications range from treating diabetes to heart diseases or even cancer. The fact is definitely alarming. Those who are involved in this illicit business don't care about the health of customers at all. They are only concerned about making profits in their business. The pharmaceutical industry is a very sensitive sector, and the government and the health authorities must take steps to ensure the good quality of medications. Here are some of the things that can be done:
☑ Strengthen Medicine Regulatory Authorities. According to WHO, about 30% of countries don't have any drug regulation. This condition needs to be changed. There should be strict regulatory control and monitoring in place.
☑ Improve production quality of both branded and generic drugs
☑ Facilitate the availability of cheap but good quality medications
☑ Reduce import of substandard ingredients
☑ Ensure proper packaging of drugs
☑ Invest in research of quality medicines
☑ Take legal measures to combat the falsified drugs trade
Some measures have already been taken to fight this problem of low-quality drugs in the market. WHO came up with the Good Governance for Medicine programme to fight the corruption in this sector. This programme is now running in 26 countries. In 2006, WHO launched The International Medical Products Anti-Counterfeiting Taskforce. "Promoting the Quality of Medicines" (PQM) programme was set up by USAID and USP in 2009. This program gives technical assistance to different countries to make sure that the medications are of good quality. IFPMA's "Fight the Fakes" campaign has been effective in raising awareness about the harmful effects of falsified drugs.
Lack of adequate resources is a challenge for many developing countries. Bureaucratic delays make it impossible to review drugs timely. It is also difficult to test drugs that are already in the market. A surveillance database has been developed by WHO to find out falsified medicines.

Testing medicines is expensive. It requires proper laboratory facilities and manpower. The regulators should have the authority to seize fake or poor quality medications. There should be a proper reporting system so that health care workers can easily inform about suspicious medicines. Strict laws should be in place for the criminals who sell these medicines. The developing countries should conduct various TV or poster campaigns to raise awareness about the danger of ingesting poor quality drugs. The pharmacists and health workers must be trained to identify fake or poor quality drugs. Poor quality medicines are sold over the Internet. According to WHO, about 50% of the sites that sell medicines online hide their physical addresses. Medications sold through these sites must be properly regulated. No medication should be issued without a prescription. Customers should check reviews and ratings of the sites before purchasing medicines online. The ingredients of the medicines must be checked to ensure that you are buying the original ones and not fake drugs.
Conclusion
In West Africa, trafficking counterfeit antimalarials is a business worth more than $400 million. In 2015, Operation Pangea seized more than two million illicit pills. The cases of low-quality drugs in the market can be lowered if the stakeholders, regulators, manufacturers, and suppliers work together. The regulations and government policies play a critical role in combating this issue. In the developing countries, the supply chain of medicines is long. This often leads to the poor quality of drugs. The pharmacists should buy medicines only from reliable sources.
You should learn about the six high-risk medicines. The acronym APINCH is used to describe anti-infectives, potassium, and other electrolytes, insulin, narcotics, and other sedatives, chemotherapeutic agents, and heparin and other anticoagulants. Asia has been pointed out to have the largest share of counterfeit medications. There should be strict quality check in place for medications in these regions. Counterfeit drugs are often difficult to detect. Different technologies can be used to detect fake medication. The reporting system for fake medicines should be transparent. That way, it will be possible to remove counterfeit drugs from the market.
The number of fake or low-quality drugs in the market is on the rise. It's high time that governments of each country take initiatives to combat this challenge. They also need to collaborate with international organizations like WHO, USAID, and others in dealing with this tough situation. The supply chain must be strictly regulated so that poor quality drugs cannot enter the market. Besides the regulations, customers must also be aware of the harmful effects of fake medications. They should educate themselves to learn more about the common medications. If they can identify fake medicines from the original ones, then a lot of lives can be saved. It will also lower their medical bills. You should buy medicines from authentic pharmacists only. When buying online, you should make sure that the site is properly registered and certified. You should avoid visiting sites that offer drugs at unbelievable low prices and provide drugs without any doctor's prescriptions. These sites are probably scams. If individuals, regulators, and policymakers can be cautious then it will be possible to eradicate poor quality medicines from the market.
Pharmacy Ranking
Our team has made a list of the best pharmacies which were reviewed by us and chosen to be trusted according to such points as provided location and physical address, fast delivery, good customer feedback, appropriate pricing and having proper registration to conduct the business of selling pharmaceutical products online.
Look at this list
and find the most convieneint services for yourself.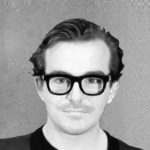 by Simon Davis