With the increase of e-commerce in the world, it was almost inevitable that pharmaceuticals would soon be a part of it. The convenience of an online pharmacy has fueled this growth into what it is in 2019. Also to verify for authentic websites, you can check on pharm store reviews 2019. The problem is that ordering medicine from an online store severely hinders your ability to verify its authenticity with a medical professional. Finding a legitimate online pharmacy in the swarm of websites on the internet could prove to a tricky undertaking. You might not even be purchased from an authorized pharmacist.
Studies have shown that an estimated one-third of malaria medications found in East Asia and Sub-Saharan Africa are falsified.
In 2015, An examination of 17,000 drug samples – including antimalarials, anti-tuberculosis medicines, and antibiotics – showed that up to 41% of the sampled drugs could not measure up to the standards of quality. The figure below is a survey of 2519 Francophone and Anglophone Africans on their awareness of falsified medicines.
In 2017, an estimated one million fake or sub-standard drugs were confiscated in Ireland. 47% of those were anabolic steroids, and 23% were sedatives. After thorough testing, it was revealed that most of the intercepted medications contained none of the active ingredient indicated on the label. The problem with buying falsified medicine online is a global problem. Let's consider some of the risks associated with using pharmaceutical drugs bought online.
Dangerous or Expired Substances
Even though the online store you checked out said positive things about their goods, there's still a good chance they could be lying to you. Then, you end up purchasing drugs with barred components, drugs with no or wrong active ingredients, or expired drugs.
Testing has revealed that some health products bought online contain chemicals known to be responsible for health conditions like heart attacks and strokes. Using imitation, inferior, or unapproved new drugs is dangerous for your health and safety. This short video from the HSA has some useful information, click here to watch it:
Dubious Manufacturer

When you buy medicines online from illicit drug stores, you find yourself having to trust people you know nothing of and manufacturers you have no way of identifying. That's before you consider how the product was manufactured or where it was stored. A traditional brick and mortar pharmacy can be verified, and a physical location makes finding it easier than finding a website that can be shuttered in an instant. An online pharmacy is not so easily investigated.
Drug Abuse
An online pharmacy has no way of keeping track of what you do with the drugs you buy. This opens the risk of falling into addictive behavior, and drug abuse becomes a very real possibility. Most people shopping for medicine online purchase drugs they believe don't need to be prescribed. Thus, they use those drugs in whatever manner they see fit. Behavior like that leads them to develop drug habits.
Cons and Scams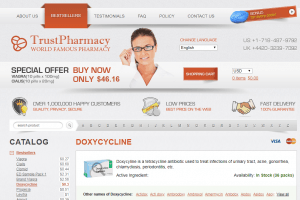 With what digital technology is now, deception via an online pharmacy is a very likely scenario. There are too many ways to dupe an ordinary person into losing valuable data. Falsified and easily reproduced photos of drugs and names and photos of false pharmacists on the home page can give customers a false sense of security. Using false telephone numbers and fake addresses make it impossible to track down the owners of the e-store. Fake testaments by satisfied customers and pharm store reviews from 2019 and earlier can further the illusion of a reputable organization even more.
Also, illicit pharmacies will have little to no interest in protecting your privacy. They might be actively trying to compromise it and make you vulnerable online. Research has shown that some illicit online pharmacies have been linked to criminal organizations that use methods such as email spam, viruses/malware/spyware, and other cybersecurity threats to participate in financial fraud and phishing.
Health Risks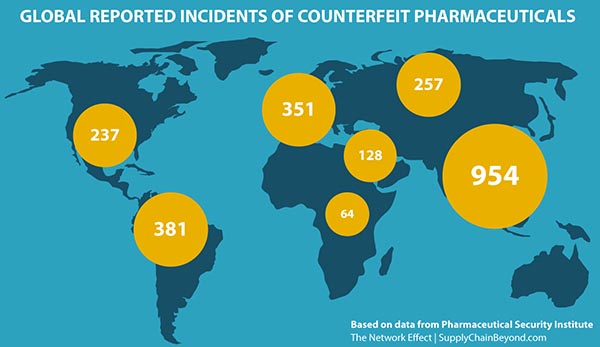 When a sick patient takes the wrong, expired, or fake medicines, the condition they are afflicted with is not treated and progresses. This is almost always fatal. A good amount of the time, online drug shoppers are self-diagnosing their symptoms, reading great pharm store reviews from 2019 or seeking anonymity, low prices, and convenience. When these are put above one's well-being, the result is bad.
Loss of Confidence
Given how serious this situation is, it could cause civilians to lose faith in the medical system. If the substandard or fake drugs fail to treat the conditions that they claim to treat, the patient worsens and probably dies without adequate medical attention. The customer is robbed of money and identity data and also receives no treatments when there are fraudulent deals on an online pharm store reviews 2019. This will cause their family and friends to blame medicines, health systems, doctors, nurses, etc. instead of the actual culprits since, to them, it's pretty much the same.
Loss of Effectiveness
The overuse of fake or expired drugs has seen a significant drop in the effectiveness of regular drugs occur. Drug-resistant strains of microbes and infections have been developing quickly in the developing world where ordering from illicit pharmacies runs rampant. This stems from using the wrong medication or expired medication that can't treat the condition properly.
Conclusion
The best way to combat the proliferation of falsified medications, both online and in real life, is with regulatory frameworks in every nation. These will provide the proper authorities the power necessary to counter falsified medicines. Ultimately, the safest way to acquire drug is from a physical pharmacy, under a prescription issued by an authorized medical practitioner. For those who still need to use the online marketplace to acquire medications, some precautions can be taken.
✔ Avoid and ignore medicines advertised by spam emails
✔ Find a verification logo or certificate for the online pharmacy and check its veracity
✔ Spelling mistakes, bad grammar, and syntax errors are indicative of fraudulent websites
✔ Avoid online pharmacies that provide no physical address or landline number
✔ Drugs with very low prices or with special deals should be avoided or examined rigorously
After the purchase has been made, the customer then needs to verify…
✔ The medicine as ordered exactly
✔ The correct dosage
✔ The packaging and patient information leaflet
✔ The look, smell, and feel of the medicine
✔ The integrity of the security seals
✔ Customs enforcement declaration of contents as medication and
✔ Expiry date matchups of both internal and external packaging
Also note that, if any doubts arise concerning a medical product, or if one's suffers a negative reaction to medication purchased online, a qualified medical practitioner must be contacted immediately, and the incident reported to your medical regulatory authority as soon as possible.