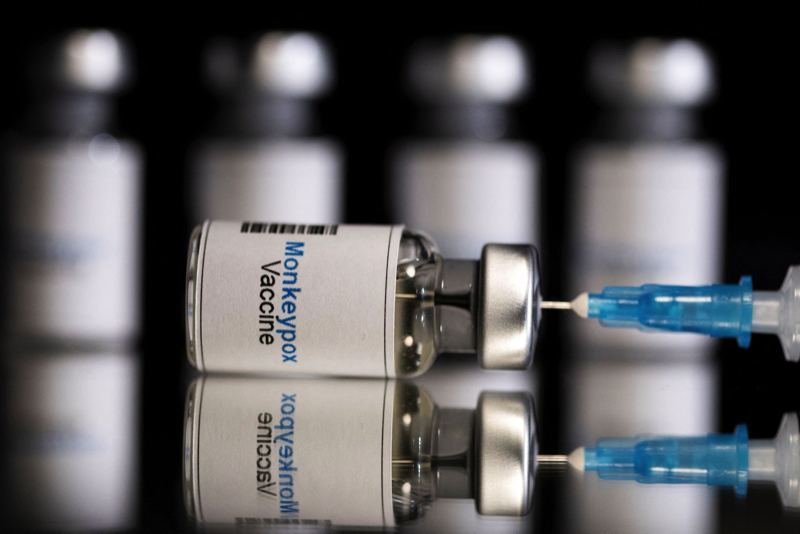 With monkeypox spreading like wildfire throughout the world, there is an increased interest in vaccines for Monkeypox. There have been a few approvals regarding the same as well. Today, we will help you understand what Monkeypox vaccines are available and let you know more about monkeypox.
What are Monkeypox Vaccines?
There are essentially three vaccines available for monkeypox. Technically, these three vaccines are for smallpox. However, US FDA recently licensed one of these vaccines for the treatment of monkeypox. This vaccine goes by the technical name of MVA-BN. Popularly it is known as Jynneos. Another vaccine ACAM200 which is also a smallpox vaccine is being considered for monkeypox treatment. In Japan, the vaccine LC16m8 is licensed for smallpox treatment. Now that you are aware of the three options available, it is time to understand which one is the best.
Which Vaccine is Best Among Options?
JYNNEOS vaccine is being considered by most countries. Various institutions have also researched the smallpox vaccine to conclude that it can help you with monkeypox. Now that you know the best vaccine, it is time to understand the symptoms of monkeypox so that you can detect it in time.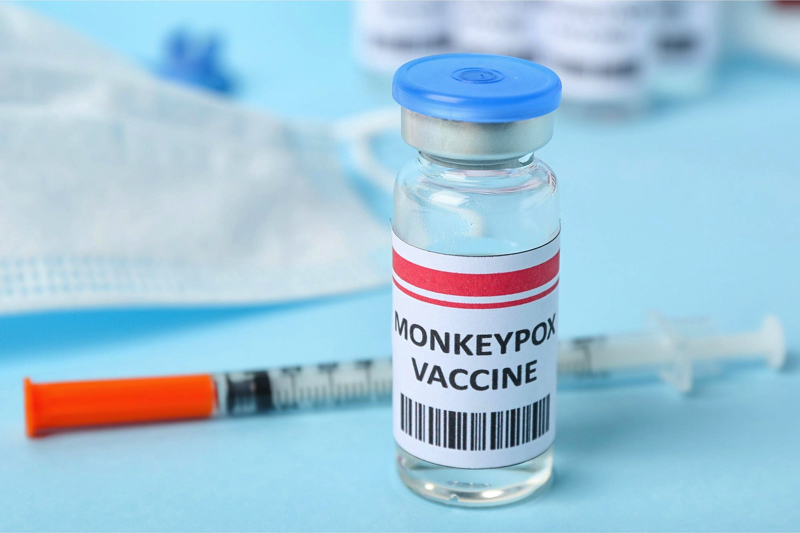 Symptoms of Monkeypox
Individuals infected with monkeypox often suffer from rashes in the genital area. Depending on the rash's intensity, the disease's stage is diagnosed. The rash might look like a blister or pimples in the initial stages. However, it is extremely painful.
Some of the other symptoms include:
fever

exhaustion

headache

respiratory problems

chills
The symptoms of monkeypox are similar to that of the flu. Monkeypox symptoms are usually visible three weeks after the infection. The rashes start 1 to 4 days after exposure to the virus. Usually, the time for which the infection stays is up to 4 weeks after the symptoms appear. Now that you know the symptom, it is time to look at the causes of monkeypox.
Causes of Monkeypox
Monkeypox virus spreads through direct contact with a person or the animal already infected with it. Animal-to-person transmission is also possible when it comes to monkeypox. If anyone infected bites or scratches you or the broken skin of that animal comes in direct contact with you, monkeypox can spread. Besides that, it also spreads through body fluids or animal sores.

Human-to-human spread of monkeypox is also possible. It spreads through the respiratory droplets, fluids, and sores of the person already suffering from monkeypox. Additionally, it can spread through intimate acts when one person is already infected with monkeypox.
Additionally, if you come in contact with any surface with which an infected person has previously come in touch, you can also suffer from monkeypox. It can include bedding, clothing, and so on.
Thus, monkeypox can spread through animal-to-human interaction as well as the human to human interaction. The thing to consider is that it spreads only when you are near that person or animal. That is why, if you suspect anyone is suffering from the same, it is a good idea to maintain social distancing besides taking additional precautions. We will now answer other associated questions with this vaccine so that you can make a better decision.
Why are Smallpox Vaccines Suitable for Monkeypox?
Poxviruses cause monkeypox and smallpox. Both these viruses are incredibly similar. In fact, according to some medical professionals, they are up to 85% identical. The genetic similarities in both these viruses mean that the treatment is mostly similar.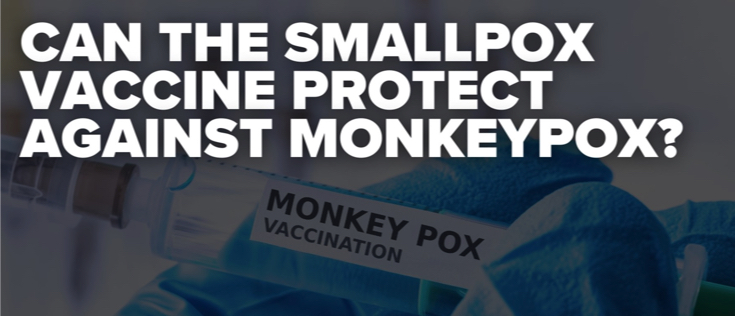 Because of the same, the same vaccines are used to treat both of them. There have been a few studies that clearly indicate that the smallpox vaccine can eliminate the monkeypox virus as well. Also, the development of new vaccines takes a significantly longer time; therefore, this is an instantaneous solution available to most governments and authorities worldwide.
Are Monkeypox Vaccines Available in Ample Quantity?
Vaccines for monkeypox are readily available in most developed countries. The supply is not as constrained as the covid19 vaccines in the early stages.
Also, most countries have listed the stockpiles available for these vaccines. That is why it is easy to find the availability of vaccines in your own city. Not only that, pharmaceutical companies are rapidly expanding their manufacturing capabilities to produce more such vaccines as well.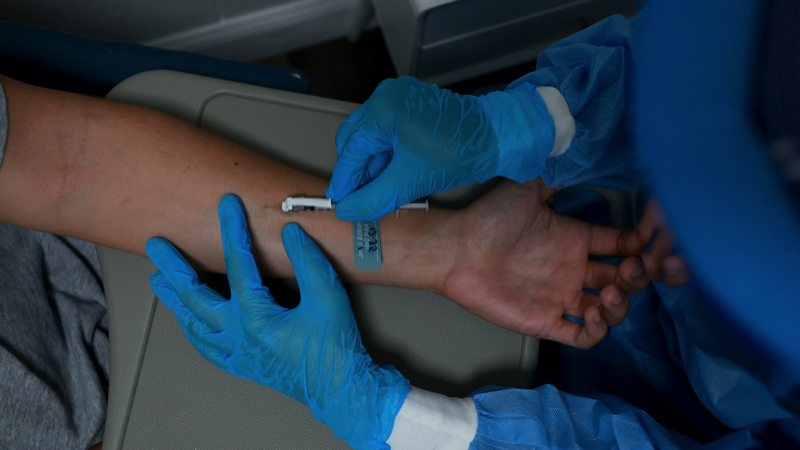 The point is that there is certainly no shortage of vaccines currently. However, as the disease spreads, more and more people might opt for vaccines. In that case, there might be a shortage in supply globally. The best way to avoid this is to be proactive and get the vaccine as early as possible. That way, you won't have to worry about shortages in the future.
Should You Get Vaccine for Monkeypox?
Anyone at high risk of contracting monkeypox should try to get the vaccine. Especially after the FDA's approval, there is little reason to avoid the vaccine for monkeypox any longer.
Most people worry about the side effects of the vaccine. However, the vaccine for monkeypox, which the FDA has approved, is not a completely new one. Earlier it was used in the treatment of smallpox. That is why there is a long history of the vaccine being beneficial for patients. Because of the same, there is no reason to avoid this vaccine any longer.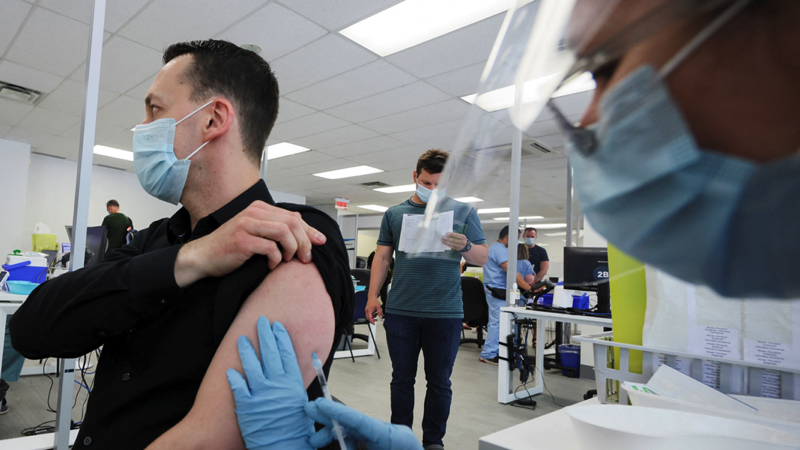 Additionally, the spread of monkeypox is accelerating. It means that even if you aren't at risk right now, you might be at risk of contracting monkeypox in a few weeks. Vaccines are a preventative measure and not a curative one. That is why vaccines cannot do much once you suffer from monkeypox. It is better to become proactive and take the vaccine before you contract the disease rather than afterward.
Conclusion
Thus, with the availability of the monkeypox vaccine, now there is nothing to worry about. It is still up to the individuals to get vaccines in time. According to governments around the world, especially in the United States, there would be public vaccination program for monkeypox. It would then be left up to the individual to get the vaccine for monkeypox. Using our guide above, you will know right away which vaccine you can take for monkeypox and whether you should take it or not.