Online pharmacy reviews are important today because so many people around the world are choosing to purchase medicine from the internet. You can buy pills at any time from any location without enduring a long journey to a physical pharmacy and a face-to-face meeting with a pharmacist. Online pharmacies are often cheaper because dispensaries on the internet don't incur overhead costs such as rent. If that wasn't enough, many virtual drugstores sell medicine without first demanding prescriptions. This makes them alluring to people who cannot get valid prescriptions for various reasons. But these dispensaries are also dangerous because they are rife with scams and counterfeit drugs.
How to Make Safe Drug Purchases?
If you want to safely buy medicine from cheaper international markets over the internet, Canada is your best bet. The country sells high-quality medicine at affordable prices. But you cannot reduce your chances of stumbling into a scam by simply transacting with the first Canadian store you encounter.
Plenty of fraudulent websites defraud patients by pretending to be Canadian. This is why you have to keep the following in mind:
✔ Prescription
You should only transact with stores that demand valid prescriptions. Legitimate internet pharmacies are operated by licensed pharmacists. Every licensed pharmacist understands the important role valid prescriptions play in a patient's life, which is why they always ask for these documents before processing orders. Any store that doesn't ask for a prescription can't be trusted. It is probably operating without the involvement of a licensed pharmacist.
✔ Pharmacist
Speaking pharmacists, as was noted above, every trustworthy store has one. You can reach out and consult them where necessary. Any websites that fail to provide experienced medical consultants for patients to engage are operating illegally.
✔ Address
Every legal pharmacy on the internet has a business address that you can use to identify the location of its premises. Real drugstores have nothing to hide. They won't hesitate to invite you to visit them.
✔ Regulation
Every legal Canadian medical platform is recognized by the relevant regulatory body in its area. This is why the business address is so important. You can use it to identify the regulatory body that would normally accredit your pharmacy of choice. And once you identify that organization, you can search its database to determine whether or not the pharmacy in question is accredited.
Canadian Pharmacy Regulatory Authorities
If you are new to Canadian pharmacies, this is what you should know about their regulatory bodies:
❶ Health Canada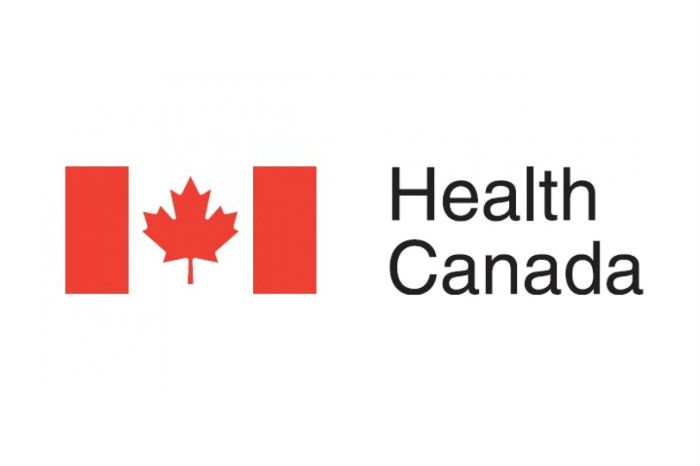 Everything associated with medicine in Canada goes through an organization called 'Health Canada'. It was initially called the Department of Health but it underwent several changes, eventually emerging under the 'Health Canada' name in 1993. Health Canada does a lot. It regulates food and health products, monitors environmental and workplace issues, oversees the healthcare system in the country, educates the public on matters related to health, and supports health-related research and testing, to mention but a few. The FDA in the US was created to protect Americans from counterfeit products. It discourages people from buying healthcare products from international markets.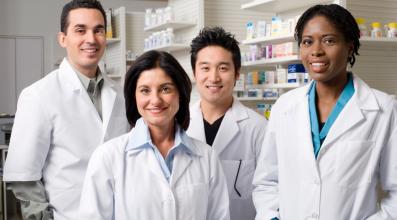 This is one of the reasons why Canadian drugs are so popular. 'Health Canada' is as stringent as the FDA when it comes to ensuring the safety and quality of the drugs sold in the country's pharmacies. If you buy a product from a physical pharmacy in the country, you can trust it to work as promised because it has Health Canada's seal of approval. This is why the US doesn't necessarily frown upon people that travel to Canada in person to buy medicine from a traditional pharmacy. The government knows that the products sold in Canada's pharmacies are safe. The US is primarily concerned with people that buy medicine from the internet. They are not convinced that online pharmacy reviews are effective enough to point desperate Americans in the direction of trustworthy online medical stores.
❷ CIPA
Online Canadian drugstores are monitored by CIPA (Canadian International Pharmacy Association). CIPA has been in operation since 2002 and its members are Canadian mail-order pharmacies that sell pharmaceuticals sourced from inside and outside Canada.
CIPA is one of the most powerful organizations in the business because it has a reputation for only recognizing pharmacies that sell high-quality drugs. They also expect their members to demand valid prescriptions, not to mention maintaining the highest standards where privacy and security are concerned. The easiest way to determine whether or not a website is a legitimate Canadian mail order pharmacy is to check the CIPA website. It isn't enough to look for a CIPA seal. They are easy to fake. A platform's presence in the CIPA database proves that it can be trusted.
❸ IPABC (International Pharmacy Association of British Columbia)
CIPA isn't the only notable player in Canada. IPABC, which has been around since 2003, represents numerous licensed pharmacies in Canada. They have a strong reputation that emanates from the fact that all their members sell products that have been approved by Health Canada. They also expect consumers to present valid prescriptions. An IPABC seal lends medical websites some credibility. It tells you that the pharmacy in question is a member of an organization that aims to maintain the highest standards where medical dispensaries are concerned.
❹ NAPRA (National Association of Pharmacy Regulatory Authorities)

Canada has a federal body that oversees health matters in the country. However, the individual provinces and territories have local pharmacy regulatory authorities that regulate the activities of pharmacies in their jurisdictions.
These authorities fall under the purview of NAPRA. NAPRA is an association of pharmacy regulatory bodies. You can visit the NAPRA website to identify the regulatory authorities that license pharmacies in the specific jurisdictions that have piqued your interest. This will make it much easier for you to determine whether or not the pharmacies in those areas are legal business entities operating within the limits of Canadian law.
Conclusion
Canada has a reputation for selling high-quality medical products. But it would be a mistake to presume that every Canadian medical site you encounter can be trusted. You cannot rely solely on online pharmacy reviews to identify trustworthy pharmacies. The only way to guarantee the legitimacy of an internet pharmacy is to determine whether or not it is licensed and recognized by one of Canada's regulatory authorities.